I LOVE sneakers I can't even try to deny it. I LOVE heels too, don't get me wrong, they make me feel confident, sexy and feminine and can really change the look of an outfit, but boy sneakers are just an 'easy' convenient shoe to throw on whether you're running errands or going to the shops.
I've recently become a little obsessed with high end/designer sneakers because I really think the designs and quality of the products (okay some not all) are really refreshing and add that little something different from regular Nike trainers for example.
Balenciaga
I've been a fan of the Balenciaga sneakers on men for some time now and so when they finally launched them a few months back for us ladies I can't lie I was a little excited.
They come in both high and low. And I thin the low ones are my favourite for me personally, but when I went to get them my size had sold out *sheds a tear*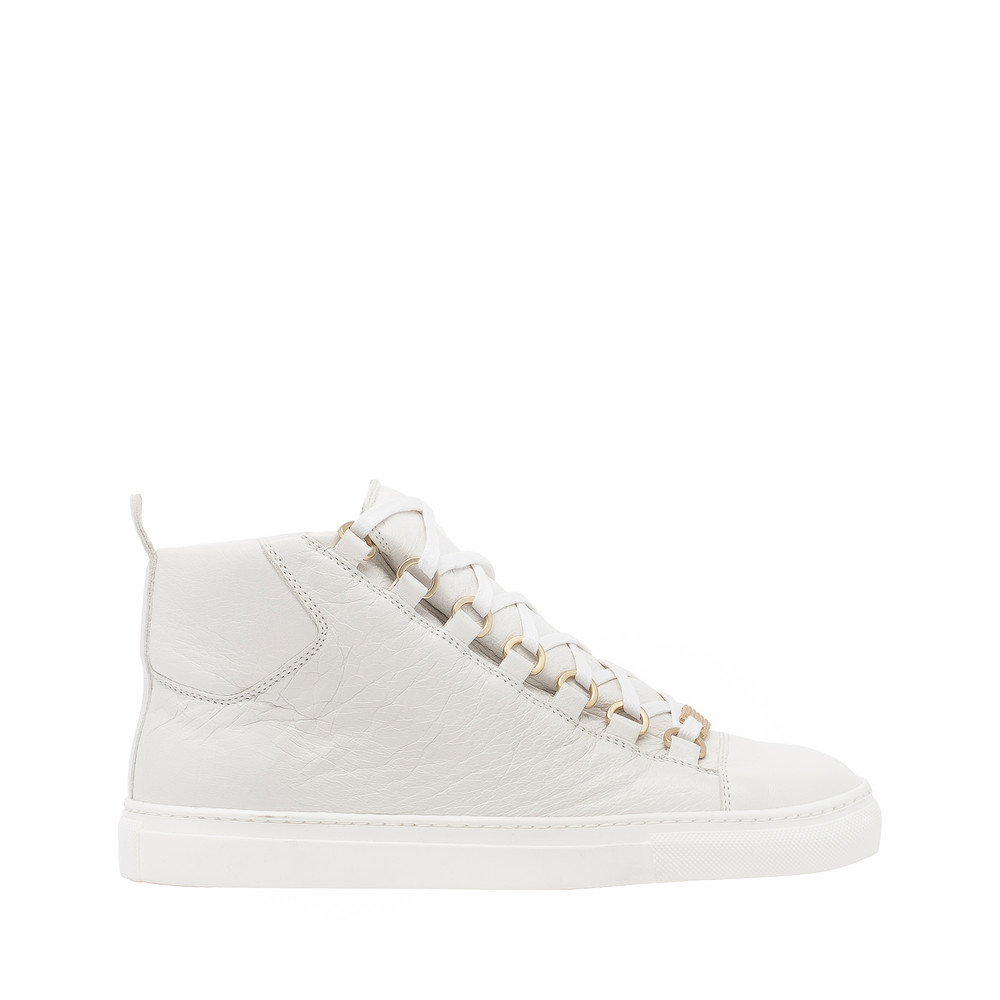 Balenciaga High Trainers £355 (available in black also)
You can also get the low sneakers from in store at Selfridges (London is where I found them) but as they are a popular sneaker you can also find them on
Luxury Personal Concierge
pages on Instagram such as
HenryChadwicks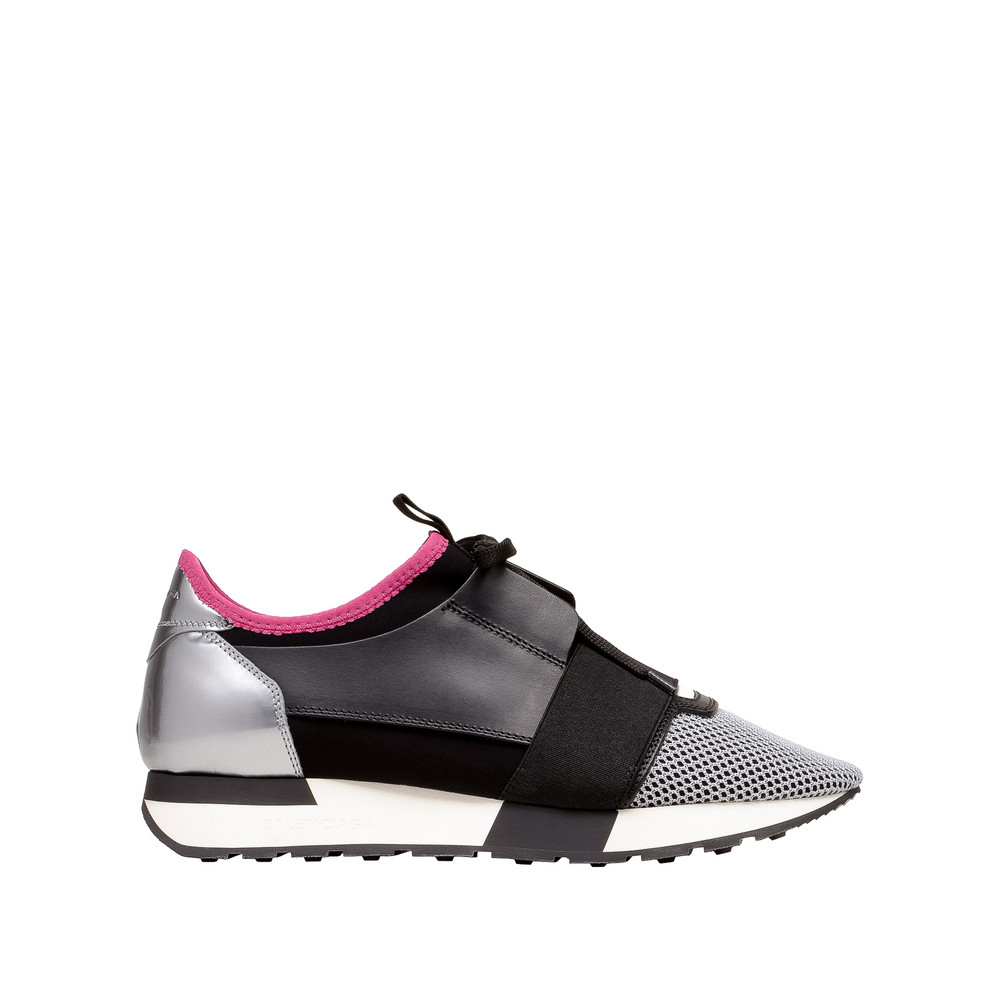 Balenciaga Race Runners £395 (available in so many different colours)
Depending on the chosen colours I think this shaped runner can look cute on, I don't personally like a lot of the colours used but I can see the attraction and the style of them is quite unique.
Valentino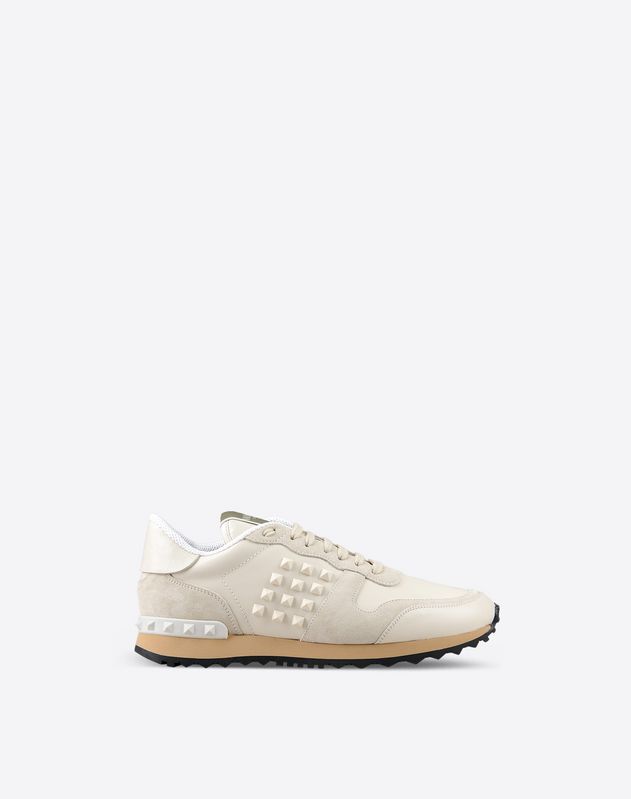 Valentino Garavani Sneaker £460
Again with these sneakers they may not be to everyones liking but I have read some really positive things about them. They come in a variety of different patterns an colours so there is bound to be something that floats your boat as they say.
They are a little bit pricey but you get what you pay for. And they are a statement piece with the rock studs design and different fabrics and textures used.
Other Styles ...
Okay, now these are certainly not to everyones taste, and a lot of people are like '£600 for a pair of sneakers?!?' or 'They're so ugly' but like everything in fashion and in life really, not everything is for everyone.
I've toyed with the idea of these for some time but then I always find something else to spend my money on, that okay is probably worth it more than these, however I haven't ruled out buying a pair of these at some point.
Calfskin and Tweed trainers £620
Now, lets be serious for a second, I personally wouldn't want the all black I would actually like the white pair possibly with the grey, however they are like gold dust to find. And the website itself doesn't really offer a great selection lets be honest.
If you want to get your hands on a pair of these, especially the nicer colours should we say, then you have to do some digging around and go on the hunt for them and you're unlikely to get them on your first attempt. You have to visit various stores and i've learned that a lot of the Chanel boutiques don't actually display them but instead keep them out back so it's a case of asking a sales assistant for them.
An other option, if you're impatient anyway, is to try a Luxury Personal Concierge brand which I'll list below, this can cost you more but they do all the leg work to source you a pair and have them delivered to you.
A couple you can try are
These are some of the main ones I follow and keep up to date with, however i'm not saying these are the only ones. It's a case of doing research.
It's worth visiting stores when it comes to purchasing designer sneakers as you can get a feel of what is comfortable and the correct sizing and fit as they can vary.
Selfridges, Harrods and of course their own brand stores offer help on finding the perfect pair for you.
Don't be put off if you can't find the pair you're wanting straight away, it can take some time to track them down especially if it's one of the more desirable brands or styles.
Useful websites to check out ...