If you didn't know already it's 3 more sleeps until Christmas Eve and 4 more sleeps until Christmas Day! Can you actually believe it's that time of the year again?!
I've put together a quick last minute guide to stocking fillers that you can pick up in time for Christmas if you're looking for a few little extra things for your loved ones.
Fresh 'n' Rebel Rockbox Mini Speaker
RRP £29.99 but currently on offer in selected HMV stores for £19.99
I just adore these mini speakers - I recently treated myself to the mint green one and the sound from such a small speaker is unbelievable I couldn't quite believe I only paid £19.99 for it as well. It is well worth the money and is going to be so useful when I'm away somewhere as it's super lightweight and easily fits in all bags, even a handbag!
Perfect little stocking filler for any music lover!
Hotel Chocolat Treats
If you don't have a store local to you they are offering next day delivery until 6pm on the 23rd December (see their website for terms and conditions before ordering)
Christmas Jumper Chocolate Slab £5.00
I love the chocolate from Hotel Chocolat especially the milk and white chocolate and I just love how cute their christmas selection is from this christmas jumper to the reindeer lollies and Santa's. They have a variety to choose from so take a look
here
.
NYX Butter Lipstick
Available at selected Boots stores these lipsticks are any makeup addicts dream and are £5.50 each available in an array of colours.
(
photo found online here)
Great things are said about this makeup brand and although I'm yet to try it I am so pleased Boots have started to stock this so I can get my hands on a few things.
George Home ; Letter 'N' Votive Candle
Available in all letters for £2 each.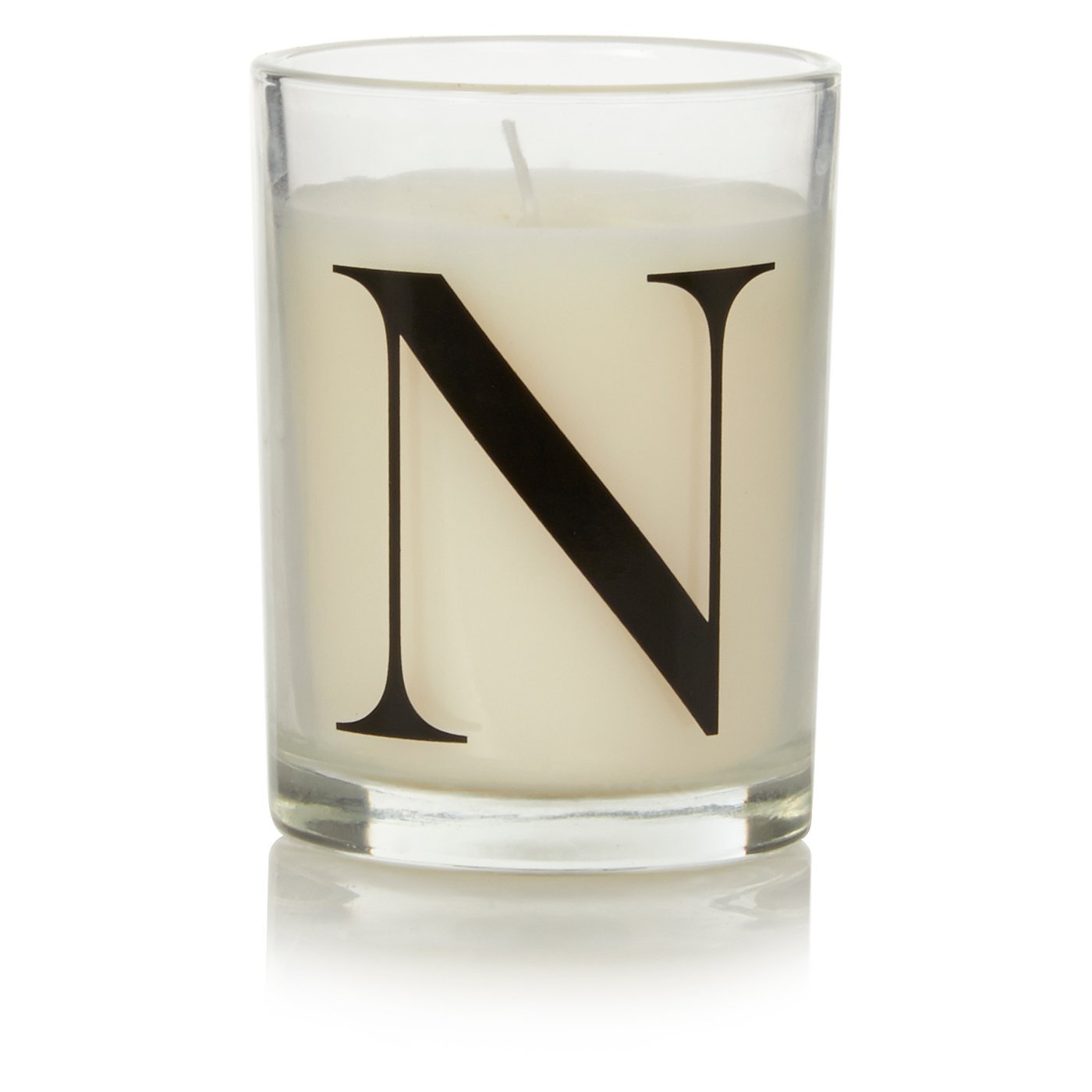 Add that little personal touch with this initial candle.
Socks In A Box
They come in different characters from Santa Claus, Polar Bear to Reindeer and more for £5 each they are a cute little edition to any christmas stocking.
They're so cute and I love fluffy socks especially at this time of year. Perfect over the christmas and winter season!
Click
here
to view the whole range.
These are just a few little things to get you started remember its only a few days away!
Time to get that last minute shopping in!
Remember to follow/subscribe to keep up to date!
( All images used are taken from original sources i.e. websites or google. If you don't want the image to be used please see disclaimer)